SugarBee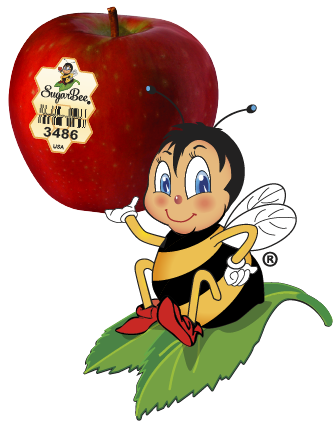 Sweet as can bee, crisp & juicy!
SugarBee® is a NEW apple variety, l

ovingly grown in the beautiful, elevated orchards of central Washington State.
_________________________________________________________________________

Grower SugarBee® Application/Contract
For 2019 and beyond grafting will require an application and board approval as well as a new contract signed.
For 2021 and beyond planting of new trees will require an application approved by the board as well as a new contract signed.
The SugarBee® Application and Contract are available in the GrowerWEB under the Web Documents Tab - SugarBee Folder.  If you are a Chelan Fruit grower and do not have access to the GrowerWeb, you can email webmaster@chelanfruit.com or talk to your Chelan Fruit horticulturist to request access. 
If you have any questions, growers can contact Kelly McDonald.  His contact information is in the GrowerWeb under the Web Documents Tab - Contacts Folder.